​Hi Everyone! I trust you survived the Runaku puzzle from last week alright, but if you didn't -here's some relief in the form of the answers!

Puzzle 1 Answer. Easy, Frey's 8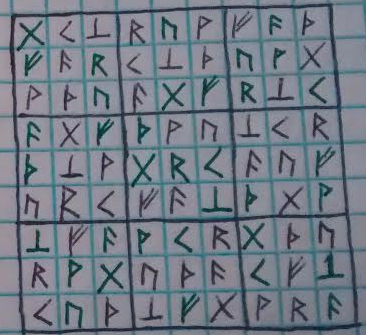 ​And now for some more fun!

Riddle 1(swiped from Reader's Digest online): With pointed fangs I sit and wait; with piercing force I crunch out fate; grabbing victims, proclaiming might; physically joining with a single bite. What am I?


Riddle 2 (Tolkien): Voiceless it cries, Wingless flutters, Toothless bites, Mouthless mutters. What is it?
______________________________________________________________________________

WORD SCRAMBLE!
The instructions for this game are fairly easy. Each group of scrambled words shown on the left have a similar theme or main topic to describe them which will be related to the hidden word. Each scrambled word (when unscrambled) will go into its horizontal slot on the right and the circled letters will help spell the hidden vertical word. A clue is featured at the bottom which relates to the hidden word. Good luck!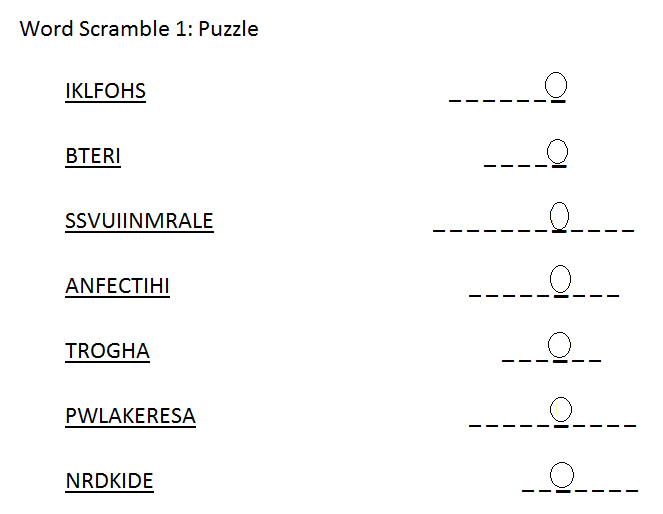 Hidden Word Clue: "There are some who call me _____" [Psst, the answer is not Tim ;)]

Riddle Answer 1: a stapler
Riddle Answer 2: the wind